― Nicholas Sparks, Dear John
Sign up for my newsletter at amyoes.com for exclusive updates!!!
solo show Tree Dreams
will be up through September, so check it out if you're around!
what trees mean to me in my art
, and how art can be a transformative tool - through painting, my feelings can shift, and when others view what I've created , my art has the power to move them as well.
Art moves us all!
few inchie pins
, which means I've got to go back down to the studio tonight!
Outsider Art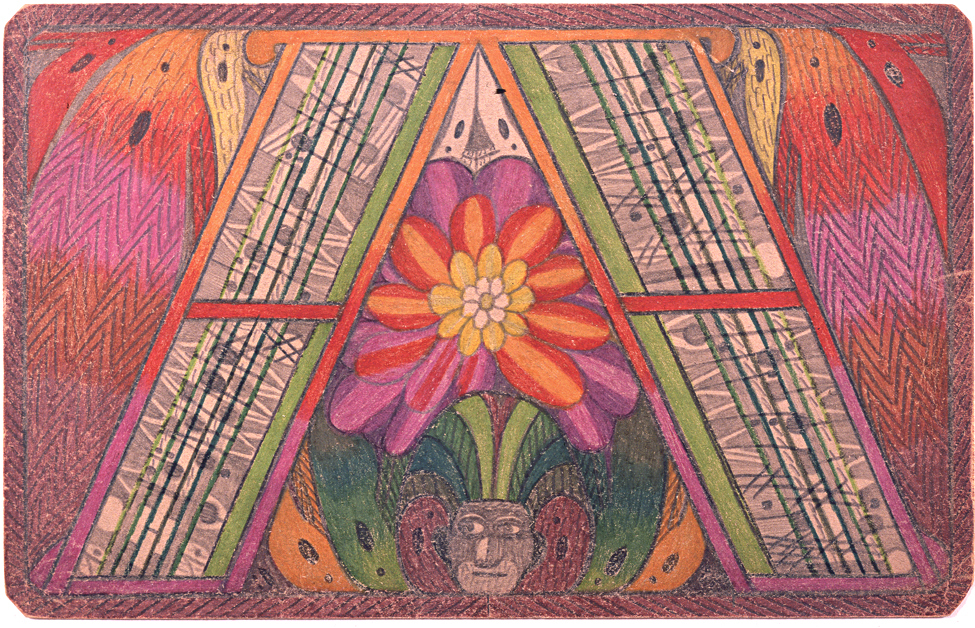 Image from Huffington Post
"Who looks outside, dreams; who looks inside, awakes."
Carl Gustav Jung
Someone who bought a few pieces mentioned that my art reminded them of "Outsider Art" - I had never heard of the term, so I looked it up and found a
wonderful article in the Huffington Post about it.
"Primarily, what we term outsider art is self-taught or non-academic work. So, that could be somebody who is a mathematician who has taught himself how to paint. That could be somebody who [has severe autism] and expresses himself through drawing. That could be a member of an aboriginal tribe in Western Australia, a herdsman for her entire life, who painted prolifically for her final 14 years of life. That could be someone who was drawing to escape violence in New Orleans. It could be someone who took to marble carving to express all of the diverse experiences he's undergone."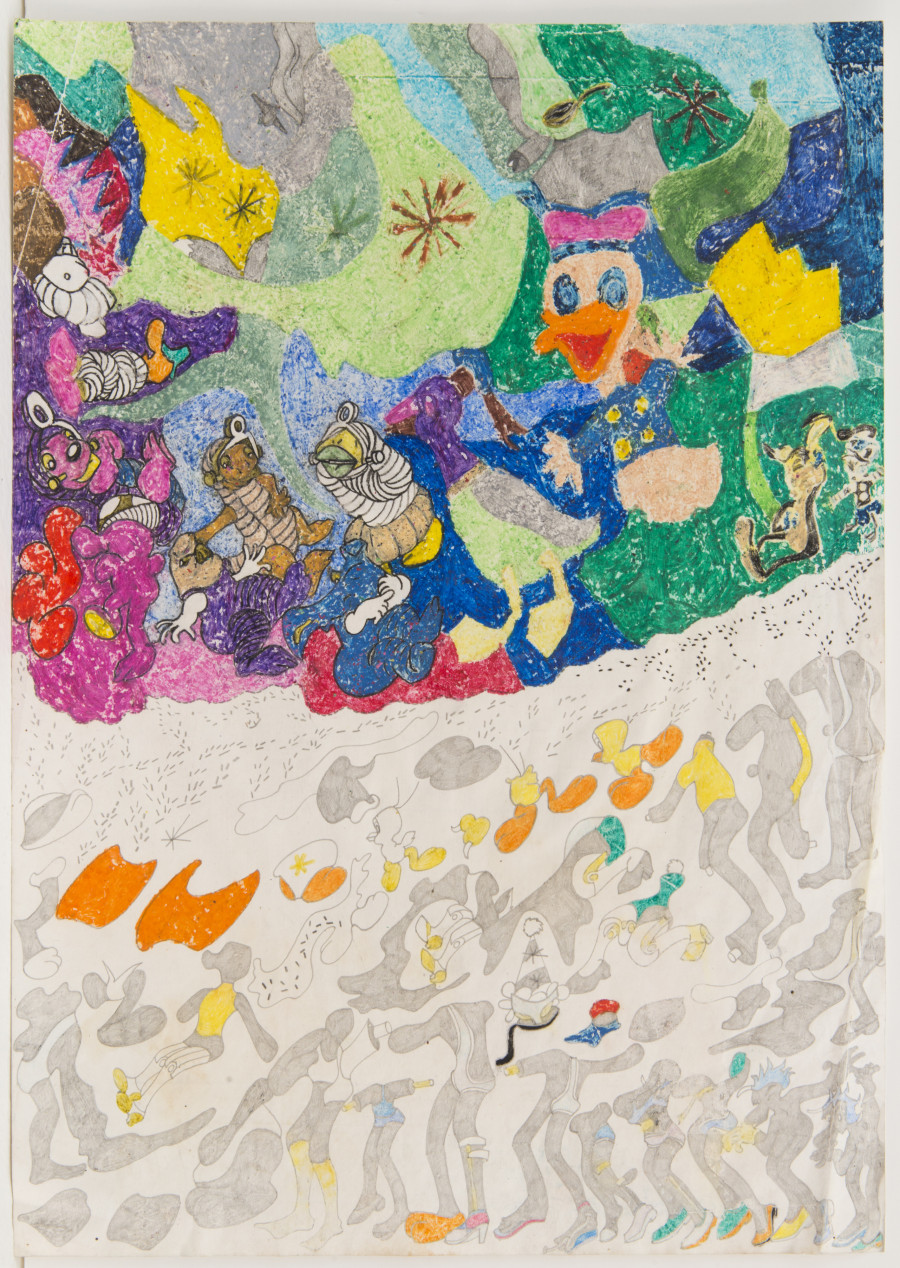 An image from the Huffington Post Article
Reading the rest of this wonderful article, "outsider art" truly resonated with me. As a self-taught artist, and someone who expresses myself through, art, this is exactly what my work feels like. I don't create art to be a working artist, I create it to heal and to actually understand or access what I'm feeling.
Creating in the hospital
There's a fascinating history about Outsider Art at
Outsider Art Fair...
My Mixed Media Work
"The genesis of Outsider Art could well be traced to an imagined prehistoric cave wall, to the work of your favorite eccentric visionary (think William Blake), or to the mythic artist-genius dreamed up by Romantic philosophers and poets. Outsider Artists began to emerge as a force to be reckoned with during the early 1920's, with the publication of two pioneering studies of art made on asylum inmates, conducted by European psychiatrists in search of universal truths about human creativity. "
My mixed media work
This brought to mind an amazing YouTube video I saw years ago about an autistic gentlemen who was able to draw the entire city of Rome exactly to scale in five minutes, while just taking a brief helicopter ride over the city - watch it, it's really fascinating:
WATCH IT HERE:
Stephen Wiltshire draws Rome from memory
I like to describe my art as what I feel, abstract, childlike, expressive, whimsical, mixed media - but I feel Outsider Art is an appropriate term. Wikipedia calls it
"self-taught or naïve art makers who were never institutionalized."
One of my intuitive collages
So there you go -
now we're ALL artists, and we have a name for it! It's
lovely
being on the outside, don't you think?
It's amazing that my art is now in
real artist galleries
, but that doesn't make me feel any more "professional" - I just view it as an amazing opportunity to show others my heart. I like being an open book - or canvas, so to speak.
Discovery Museum
No matter where my art ends up, I will always firmlu stand behind my belief that anyone can make art. And SHOULD make art. Art is therapy - and this kind of
creative therapy saved my life
, at a time when doctors really didn''t know how to.
Before I Go...
Don't let this happen to you!
Go ahead and make some art. Draw, scribble, splotch. You're an artist, remember, an outsider artist.
I've got
seven simple tips to get you started...
Remember:
Sometimes things require a second look, a second try, just one more attempt. Keep trying, keep going, keep creating. If at first you don't succeed- change the way you see things!
"Inside yourself or outside, you never have to change what you see, only the way you see it."
p.s. If you sign up for my newsletter Inspire, Discover Create, you'll be able to take part in my August art challenge - so go ahead and sign up! Now that's something you don't want to be on the outside for :)