Happy Happy Weather-Day today folks!
Fishing For Stars - by Me!
First, some news...
*******
Volume #3 of my newsletter just came out this morning - so if you haven't yet - please do check out my website
www.amyoes.com
and sign yourself up! It's only once a week, you'll get some lovely inspiration, exciting updates, and a recap of the week's blog posts :)
On Awesomeness...
********
Well, I finally did it. After a long-time stalker of Buzzfeed, I published my own post - a lengthy article, no surprise there. I wanted to bring ostomies to light more and share how my ostomy has helped me, just as it has enabled so many, many people all over the world to go on living their lives comfortably. So check out my post and help me promote it - like it as much as you can so we can show the world why
Ostomies are Awesome! (click here for link!!)
Being honored at the Great Comebacks Award Ceremony...
...for people with ostomies living their lives and being awesome
Hello Spring?
**********
Apparently (according to the radio) it is the mildest day we've had this year! It is in fact starting to warm up.
I feel so aligned with nature on mornings like this – I can almost taste the chill in the breeze – I can tell exactly what it feels like just from looking out my window.
The clouds are sitting pretty in the air like the as majestically fluffy pillows they are, streaking horizontal smudges of ivory as they slowly float on by.
I love when the sky is so understated and pale, so subtle a hue, with the wind fondling the leaves scattered throughout all of the branches.
I love how the sun shines rather than the black velvety color they take on when the sky is white and fogged up after it rains.
The air is crisp, dry and filled with color. The world is moving, gently sifting back and forth like water inside of a jar, like a ship inside of a bottle, but not violent like a shaky and eerie wind – it is just pleasant in the wake of winter's storm.
A mantra I love on beautiful days like this is breathe in experience, breathe out poetry – and I can constantly change it depending on how I feel – I can breathe in the surrounding beauty, and breathe out utter exhilaration, the joy of being alive, and express it in poetry, in art, in a smile, in a happy dance.
Today, I decided to paint it.
(Surprise , surprise..)
In the studio...
I had a bunch of paper towels soggy with paint hanging around from yesterday's painting spree. They were still moist, so I decided to put them to use.
I put the more color-splotched paper towel on top and fashioned it into a dress. It was quite fun imagining what this napkin could potentially turn into. It reminded me of laying on the grass as a child =, staring up at the clouds and trying to figure out what animals they were...sort of like this book we read in kindergarten - anyone else read this?
Now that's a classic right there!
So anyway, this was the "dress" i fashioned out of my paper towel:
And being so inspired by this lovely day out, I had my "material girl" play her guitar in honor of nature - if you look closely, I tried to depict a tiny little nature scene on the guitar!
Strumming in the Spring - just thought of that title right now. I'll see how I feel about it tomorrow!
Then, I had some more fun with my "gesso coloring pages." I did a light wash of gesso first:
Alot of you have asked me what gesso is - gesso is a simple primer, basically a coat of white paint you use as the first layer of a canvas, a stool, or whatever you want to paint.
You can learn more about it
HERE.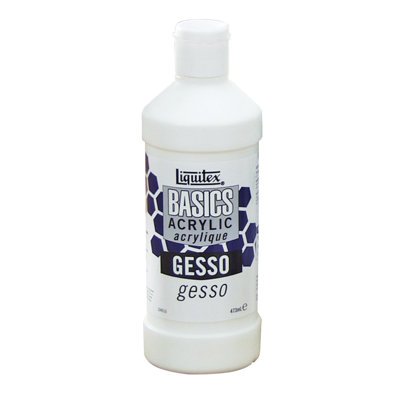 Gesso!!!
So with my watercoloring crayons and pencils in hand, I had some fun coloring this one in - you need a ton of water to dip your pencils in, and then smudge it around with your hands.
I added some acrylic paint and watercolors over it and did some more smudging (my poor jacket, once again!), then spritzed it with water, dripped some ink, food coloring, and whatever else I could find on my shelves, waved it around, let it drip - the fun part about art is the not knowing how it turns out - and there is no wrong answer!!! I will most likely embed this page into one of the fun backgrounds I did yesterday, like this one:
Who knows - we'll see how I feel tomorrow :)
*************
Before I go...
Only two hours in the studio because it's so beautiful out! But, remembering the "It Looked Like Spilt Milk" book reminded me how much books meant to me as a child. Do you have a book you read growing up that always sticks with you? Let me know in your comments, and then check out this link and tell me how many you've read!
30 Unforgettable Books Every Parent Should Read To Their Kids Before They Grow Up
On the topic of books, some of these looked interesting too - has anyone checked these out before?
7 Scientific Self-Help Books That Will Transform Your Life
And just for giggles - I love reading posts like these - these are too funny. I wish I was that creative when I was in high school - could have save me a LOT of study time...
21 Hilarious and Creative Responses to Actual Test Questions
And if you're in charge of dinner tonight, these left me drooling
Quesadilla Recipes That Go Way Beyond Cheese
Can't leave without dessert! (Still drooling...)
How to Make Real-Deal Soft Frozen Custard at Home
********************
Okay that's it folks, go out and have some fun now!
"One touch of nature makes the whole world kin."
William Shakespeare