"Trees Scheming To Elope"
"Whatever you are, be a good one." ~Abraham Lincoln
I hope everyone had a great weekend!
We spent memorial day putting the grill to good use, between the burgers, the marshmallows...
(not together though.)
And now it's back to work! I was so happy to see all my work installed at the Discovery Museum. All of my tree-paintings look great displayed together!
This is a museum I remember going to almost every day as a kid - I used to live right down the street.
Of course, I'm terrible at naming paintings, so many of the titles I had to improvise on the spot...
I do have a dream for these whimsical little tree paintings of mine - I'd eventually love to write a children's book and have these be the illustrations.
Trees on a journey together, traveling the world...(making all those other trees with their roots stuck in the ground quite, quite jealous!)
"Motion Blur" and "The Offering"
"Shine" and "Dancing Trees"
I've been so excited planning some upcoming events and scheming up new projects that I haven't really taken the time to appreciate what I've accomplished so far. My mind brainstorms so many ideas at once, that once I've achieved a goal I've aspire to for years, I've already jumped to the next one.
There are so many blessings in every day that we're bound to take
something
for granted every now and then. I think the best remedy for that is just to pause and take a personal inventory.
Beechwood Arts coming up...
The biggest and most exciting thing coming up is Beechwood Arts's Resilience and the Power of the Human Spirit! I'm still so honored to share my art, monologues, writings and recipes with eight other artists. I love how through art, we find a shared voice that can move people through our collective experiences. What I love most about the Arts Immersion event is that the focus is not on our personal traumatic events we may have experienced, but how the traumas have affected us.
And it's eerie how each of our unique experiences have made us feel very similar things! But mostly it's a gratitude, a newfound sense of spirituality and of our selves.
Art - a universal language
Marissa Betley
Thinking about how art has the power to make a unique situation relatable to everyone, I discovered this art depicting mental illness by Marissa Betley.
"Project 1 in 4
by School of Visual Arts student
Marissa Betley
explores the everyday realities of life with mental illness"
Marissa Betley
In The Studio...
Me just talking about my studio and spinning the fun lil' globe I made :)
I'm still having a blast playing around with backgrounds. It's oddly refreshing when what I think will just be "backdrop" for some crazy idea in my head ends up turning into a finished piece - all it took was a fresh perspective!
I started to see a dancer figure emerge, so I just bolded those lines.
Then my dad said he saw a bird in the top right corner - and there ya go! Thanks Dad - now my painting's done and I didn't even have to do anything crazy :)
Learning to let go of however the paint ends up on the canvas is hard - and
I've talked about that before
- that putting those first strokes on a canvas is a lesson in life itself! Writing - for me - is the same way. Sometimes it's just hard to get started with an idea in the first place, or to get that inner critic out of your head.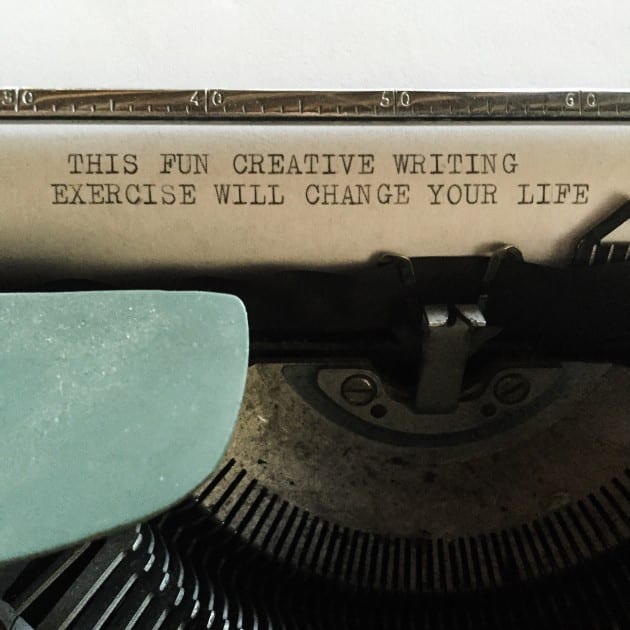 From "The Write Practice"
Being Business-like...
This Resilience event will be the first time I"ll be selling prints and greeting cards of my work, so I've been preparing for that...
I've also gotten some requests to make inchie pins to sell so I've been spending a ton of time in the studio!
Now that the summer's approaching, I'll be a vendor at a few craft fairs and festivals too!
Before I go...
It was a great weekend, filled with family, food and friends. But for future weekends, here's a great little article with some suggestions on...
I could personally spend hours by myself in my studio - what inspires you when you're left on your own?
"Some people feel the rain. Others just get wet." ~Bob Marley