Monday
amyoes.com - more gallery pictures of my art and new nature article published up today!
Walking with a friend in the dark is better than walking alone in the light.
Bridal Shower Weekend!
I hope everyone had a great weekend! Mine was filled with surprises - flowers growing virtually out of their stems, and of course, a huge surprise of my bridal shower on Sunday!
DJ Chef
- who won
Cutthroat Kitchen
- not too shabby!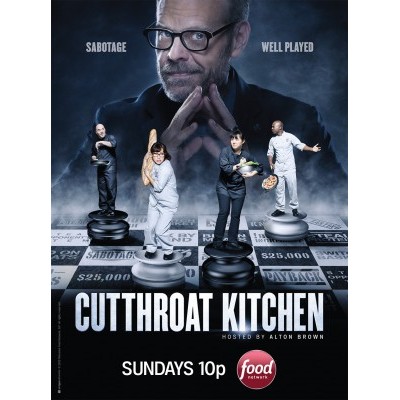 But boy oh boy is Alton Brown evil...
It was so wonderful being surrounded by friends and family, fun little bridal shower games, good food and old faces I hadn't seen in forever.
Momma and Me!
Plus - the gifts? Art supplies and favorite recipes! Who could ask for anything better?
YAY!!!
But I just had to share with you these two lines out of my evaluation in my abstract art painting class:
I'm very excited that I really have completed my first studio art class - even though it was relatively abstract and free-form. Next fall I'll be taking more of a sculpture class, so I'm very excited!
I am looking for ways to expand my range as an artist. Yesterday I discovered this wonderful book about painting on alternative surfaces:
I hope this makes you ask yourself -
How would it feel if - every day - you experience every sensation as if for the first time?
Good or bad - just to feel whatever comes your way as an interesting sensation you've never had run through your body before. It's a nice little way to live life anew, curiously, an explorer of your own environment, never taking anything for granted.