Good morning, internet :)
It's staying lighter for longer - could Spring be somewhat upon us?
I'm looking forward to my
artist's reception
at
Tusk & Cup Fine Coffee
tomorrow. In the meantime, I've been keeping up the art in the studio.
And this is the cleanest you'll ever see it!
And, thanks to Brandon -
thank you! -
you can now see all my art in
wonderful little galleries on the artist section of my website.
And - you can pin whatever you want! So
pin, pin, pin!
Pin pi---owww! Okay, maybe don't get carried away...
I keep pictures all over my studio so I'm always inspired by those I love...
Finding alternative pathways...
Strange Examples Of Art That You'll Love
and
these alternative mixed media techniques.
I've also been trying to read up on artists who's style I may not personally resonate with. For example, I was reading an
interview with Andy Warhol,
and there is something to be said for appreciating art in a different way once you have context, or what the author's personal values are. I love when art can be a momentary glimpse into a stranger. These are
some of his more interesting takeaway quotes.
Here's another artist who really inspires me...
Jordan Matter
is an amazing photographer and artist in every sense of the word. And a really nice guy. Way, way back in the days of being 17, I was lucky enough to have him do my headshots.
We shot on a beautiful afternoon in the Cloisters - a lovely museum with beautiful grounds
And then I got sick, chaos ensued, etc. Years later I came across his amazingly inspiring book,
Dancers Among Us.
I urge you to look at the book's website for some amazing eye-candy, and the
Dancers Among Us website
. I was so touched by what he was able to capture with his camera that I had to write to him to share how he had affected me, pre and post coma. He was as blown away as I was by this crazy coincidence, and wrote about it in his blog -
you can read his great article about it here.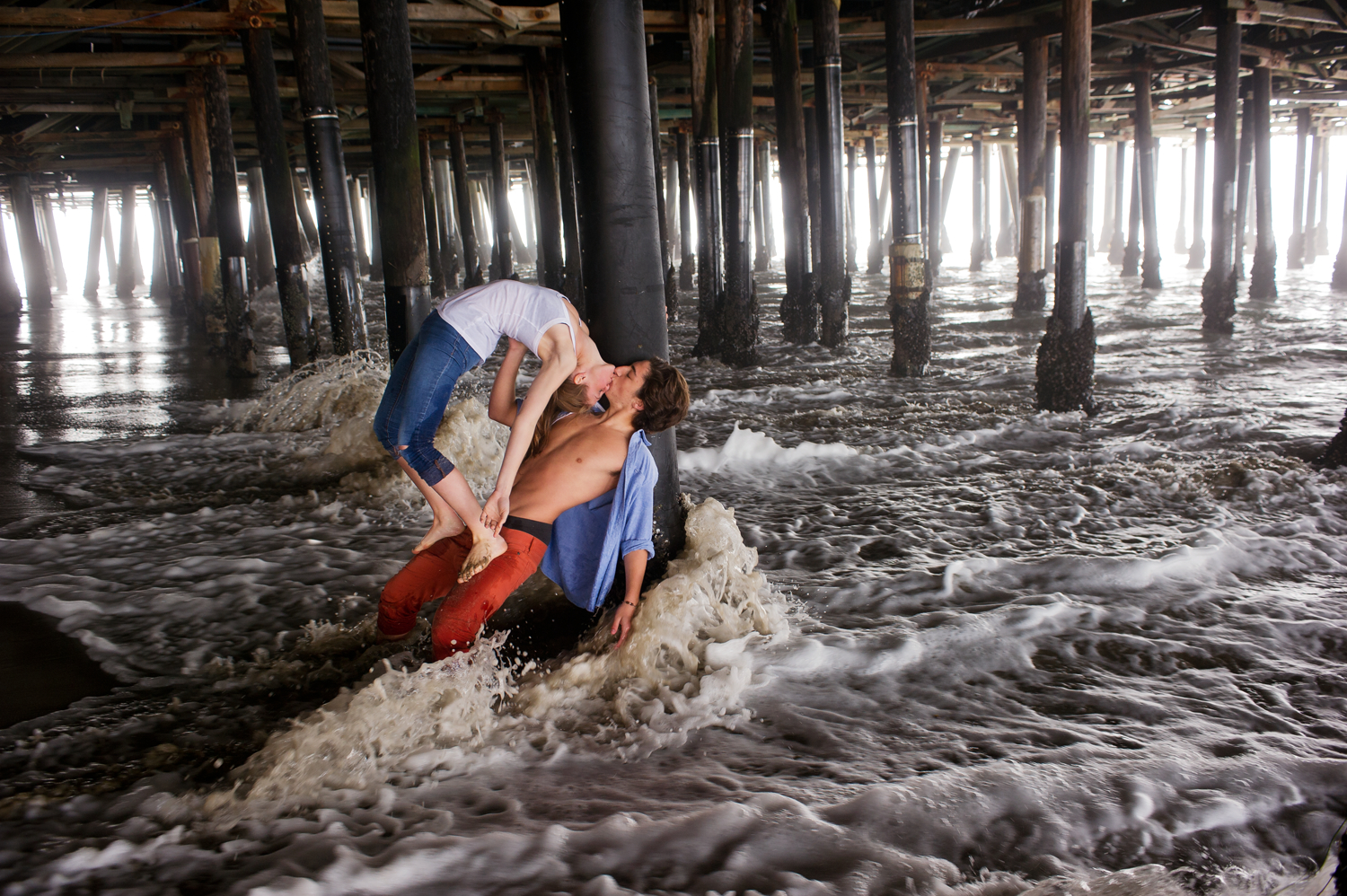 Every photograph is more amazing than the next - definitely get this book!
But I think Brandon and I are a close 2nd? (22nd...)
Thank you, thank you Jordan Matter for inspiring all of us to find the beauty in the dance of everyday living! You have truly discovered the dancer in all of us and the music heard 'round the world.
I have yet to get new headshots after my coma, but that will happen. For now, they are a nice reflection on what was...
Me and my one-of-a-kind parents
I can't believe those headshots were over a decade ago now. Sometimes it does feel like I'm still barely 18, since the rug was pulled out from underneath me so suddenly my senior year of high school.
It's hard to appreciate - let alone remember - what you once had when there is absolutely no way to ever return to it again.
This was a blanket I made out of felt - each image is based off of a favorite childhood photograph:
Sort of puts a whole new meaning to "baby blanket..."
I do try to remember what life used to be like before my coma. Of course I think of this idyllic childlike, safe world, but coma or not, nothing can stay like that forever, right. Still I miss it.
But then I feel all the beautiful blessings in my life - things that never would have happened had I trailed along different pathways.
Why not?
"
My family...now
So I do wonder, because I'm human.........................and then I saw
Wow
, and
Thanks.
I actually wrote a song about longing for the past in old pictures, brimming with warm childhood memories. It's called
"Picture Frame."
You can listen to the audio clip at that link, with my brother Matt accompanying me on piano. Or you can watch me attempting to
strum it on guitar (how I usually compose) here.
(The piano link's a bit better!)
Some pastel journaling
And here are some of my favorite lyrics:
"Blue Girl"
"See the bubbling in my eye?
There's a tear that longs to fall.
See the girl so scared and shy,
stands there reliving it all.
Will she ever once reclaim
what was rightfully all hers?
Fill another picture frame
Pictures say a million words...
Parachutes
...Picture more, you can have it
This is yours, go on, grab it
Little child, little spark
Break Free
Family, memories, etc. also remind me of a beautiful song by Tony-Award winning Broadway composer Maury Yeston called
My Grandmother's Love Letters.
It reminds me of how sorely I miss my own grandmother, who deserve a post of her own, so expect that sometime soon!
Gutless & Grateful: A Musical Feast
When I premiered
Gutless & Grateful at the Triad
in October 2012, it was my first real dive into the musical theatre pool after what seemed to be a lifetime of medical intrusion - even though pre-2005, I had never had any health problems in my life. As one doctor told my family when I was first in a coma, "You are now entering an alternate universe that the outside world knows nothing about - the ICU. Your lives will forever be changed."
Amy: A Tragi-Comedy
It felt strange returning to the stage with my own honest struggles and triumphs, rather than playing a role. This was my life, my I put this together to show the polarity I felt between my medical self and my theatrical self. This was
me
, whoever I was now, stripped bare for total strangers. It was extremely nerve-wracking, but one of the most rewarding decisions of my life.
I've performed Gutless & Grateful in several other venues since then, and every time I feel more and more inspired by how my story is able to touch so many other people. At that end of the day, that's why stays with you - the paintings, the applause - not the scars.
My and Jerold Goldstein, my musical director and friend since I was a bratty13 year old!
Now, in terms of the important things I'm really grateful for...
Shmura matzoh is in the grocery store this week!
I'm not even kidding that matzoh is my comfort food. Is that weird?
(Let the Passover countdown begin...)
I am actually snacking on this as I blog today...
But, I will try to be conscious that normal people are reading this blog too, so here is a recipe for
Pizza Cake
- this looks
amazing. I've
actually made this delicious
deep dish pizza by Bobby Flay
and it's ridiculous - it uses three pounds of cheese! You can ever make it while you wear this awesome
pizza scarf
. And for your pizza loving friends, check out this
pizza-tacular
gift guide. I'd like one of everything please.
And if the cake thing is too much of a to-do for you - this is
how to basically turn everything into pizza
, which is fine by me too.
In the world of non-pizza recipes:
These mini comfort foods are adorable
Cheese-related:
these Oaxan cheese sticks might be the best snack idea ever.
Don't forget dessert:
make your own girl scout cookies at home
But here's recipes
for people who don't like dessert
(for Valentines day, but still lookin' good)
And if you'd love to copy some great Olive Garden food, here's how you can have an
Olive Garden date night at home
, thanks to the wonderful Six Sister blog.
Non-recipe stimulation...
For some animal inspiration, check out this
amazing humpback whale footage
, which would be very appropriate to watch while listening to
the Free Willy theme song
...
These are
25 of the most amazing roads on earth
.
These
37 Books Every Creative Person Should Be Reading
.
And the most inspiring of all: these are
things you never knew about Tic Tacs
!
Keep some inspiration in your heart today - just find it anywhere. In your journal, in the dancers among us, in a Tic Tac...