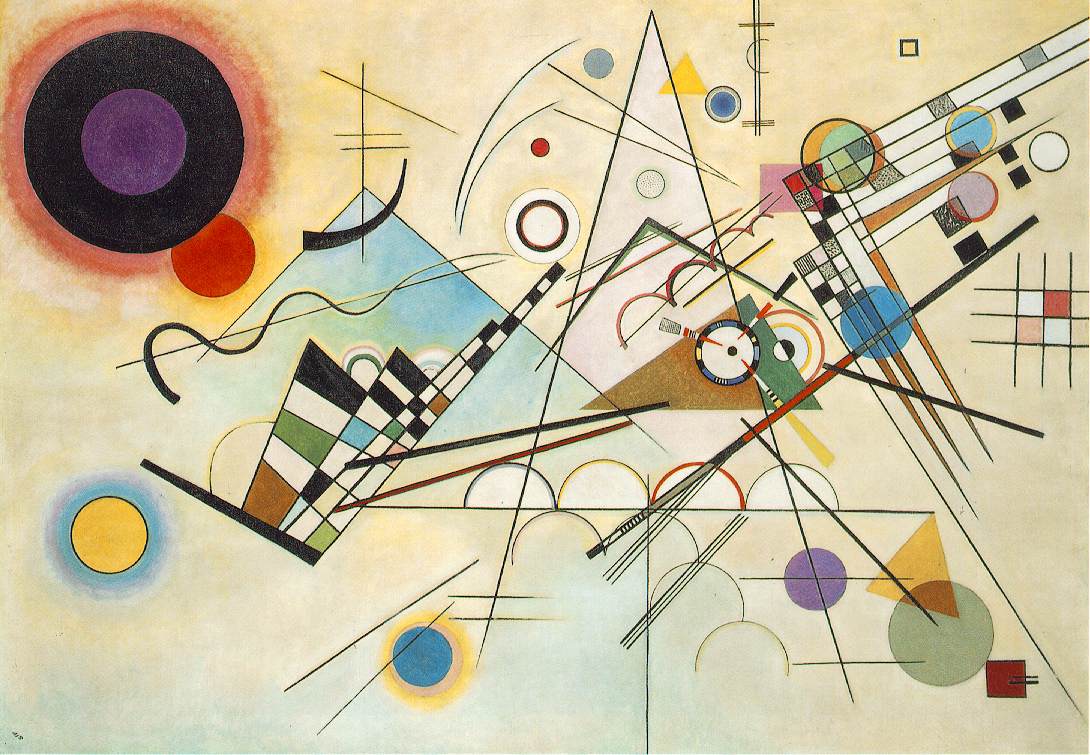 Leona thoughtfully bought me a present for my first art show - a book on Kandinsky. I had never heard of this painter, but looking through the book, his abstract, whimsical work reminded me a lot of my own.
I'm really taken by his work. I love how colorful it is.
Love it! So different...